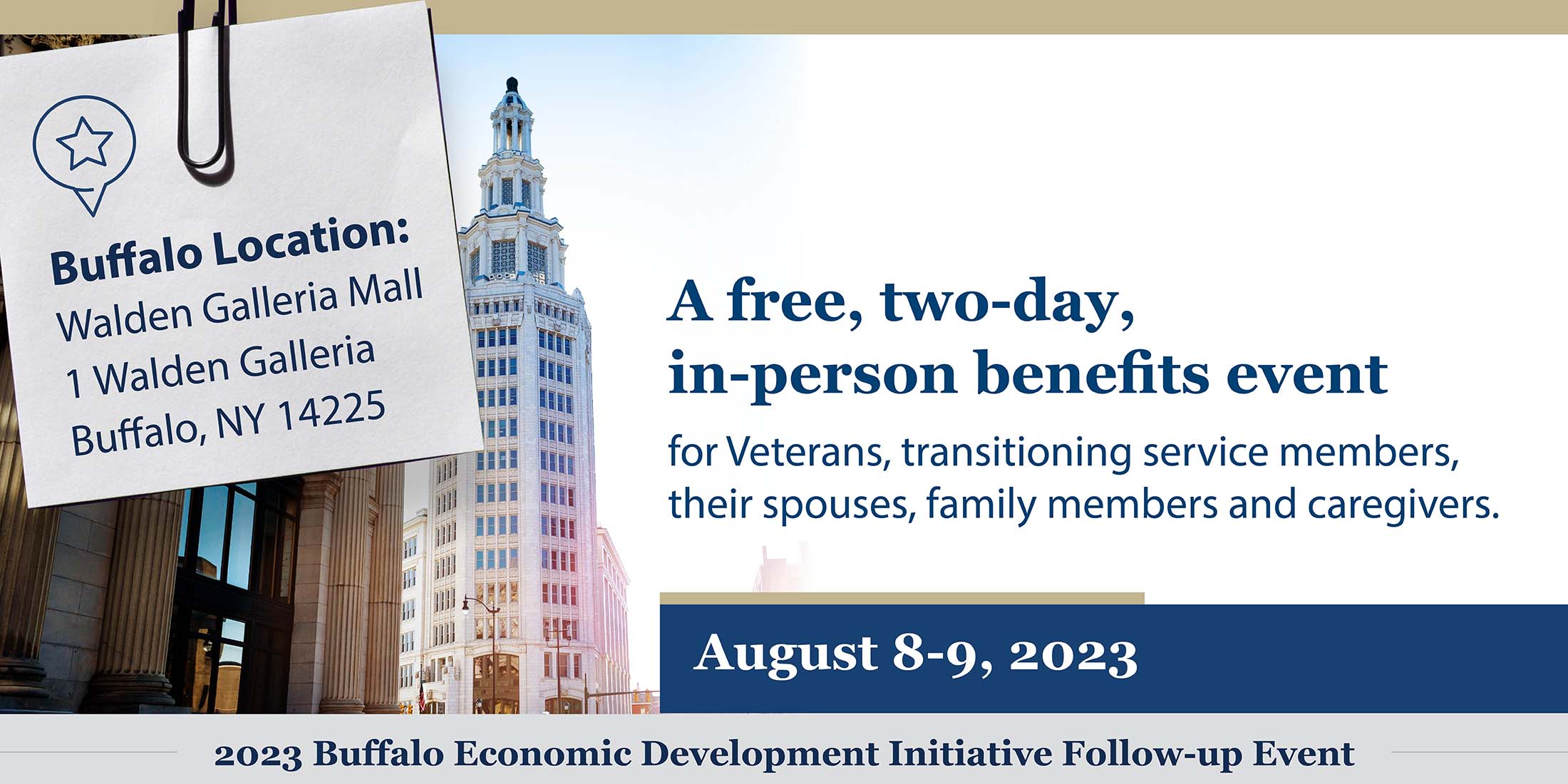 EDI: Buffalo (August 2023)
2543
2543 people viewed this event.
Outreach, Transition and Economic Development (OTED) hosted an in-person, two-day event called 2023 Buffalo EDI Follow-Up Event, August 8–9, 2023. The event was to help Veterans and service members and their spouses, family members, and caregivers learn about Veteran benefits, resources, the claims process and/or how to complete their claims. The objective was to help promote positive economic outcomes and overall well-being for this community.
The event consisted of a Town Hall, Presentations, Stakeholder Roundtable, a Benefits Fair and PACT Act and Claims Clinic appointments.
Location:
Walden Galleria Mall
1 Galleria
Buffalo, NY 14225
The Schedule of Events
Tuesday, August 8
Town Hall: 10-11 a.m.
Presentations: 11 a.m.-3 p.m.
Stakeholder Roundtables: 3-4 p.m.
Wednesday, August 9
Opening Ceremonies: 10-10:30 a.m.
Benefits Fair: 10:30 a.m.-5 p.m.
PACT Act and Claims Clinic: 10 a.m.-5 p.m.